New holiday tradition: Feast of the 7 Fishes
Here's a new holiday tradition you and your family will want to celebrate regardless of your ethnic origin!
The Feast of the Seven Fishes is an Italian-American Christmas Eve celebration stemming from the abstinence of red meat and animal fat. It is also referred to as La Viglia di Natale—the Christmas vigil. A wide range of seafood are typically served depending on personal preferences. Despite the numerical reference, there are no hard and fast rules for the number of courses served. Some may serve as few as three or as many as nine, eleven or thirteen.
Glean some ideas from Saveur, pull out your own family favorite seafood recipes, or search our own online recipe collection.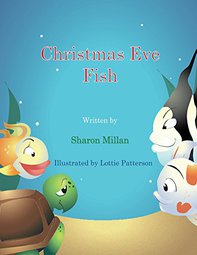 Get the little ones in on the celebration by reading to them Christmas Eve Fish about a pet fish who has overheard his family talking about a feast of fish. Would they actually eat him?